Wearing a tartan is a skill that anyone can develop whether you are Scottish or not. Mostly, Scottish tartan represent a family or clan; however, there are many universal tartans like Blackwatch that anyone can wear.
In order to talk more about Tartan kilts and tartans, I am adding this small blog post for you guys. I will be discussing the art of wearing tartan when you are not Scottish.
How to Wear Tartan when you are not Scottish?
As you all may know that Tartan depicts any family or clan and brings a sense of pride among the wearer. It gives a sense of belonging to a special clan or family to the wearer. However, there are lots of misconceptions about non-scots that they may offend Scottish people by wearing a specific tartan.
So let me tell you that you are not going to offend anybody by wearing any tartan. Tartan is an excellent fabric and you may wear it whenever you want. If you like the pattern and design of any specific tartan then go ahead with it. You don't have to worry about the history, clan, or family of the tartan if you are not a Scottish person. Moreover, there are many universal patterns that you can wear which I have discussed below. There are few health benefits of wearing a kilt that is mentioned here.
Stewart Tartans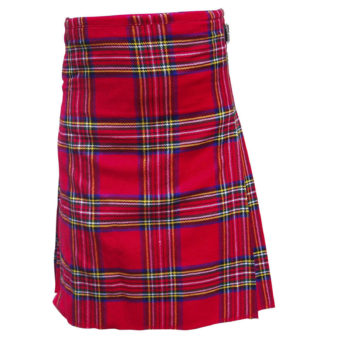 The Royal Stewart was initially designed in 1800 and it comes from Royal tartan family. However, the British Isles residents made the tartan commercialised which is loved by all now.
The bold and attractive colors of this tartans. You may find the Stewart tartans kilts, jackets, and lots of other clothing items making it universally accepted and loved.
Moreover, when the Royal Stewart was commercialized and popularized; The Royal Family responded to this by requisitioning an original and exclusive tartan. Prince Albert, Queen Victoria's husband, created Balmoral in 1853 which only Royal Family can wear.
There are good lines of Stewart Tartan which anyone can wear. In our collection, we carry Royal Stewart, Black Stewart, and Hunting Stewart kilt.
Blackwatch Tartan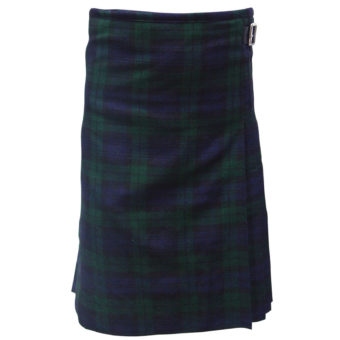 Blackwatch Tartan is another universal tartan that anyone can wear. It has a military history from back to 1725. The Blackwatch tartan is loved by both men and women. We have a good collection of Blackwatch tartan which you can order to get a kilt, sporran, or jacket for yourself.
Pride of Scotland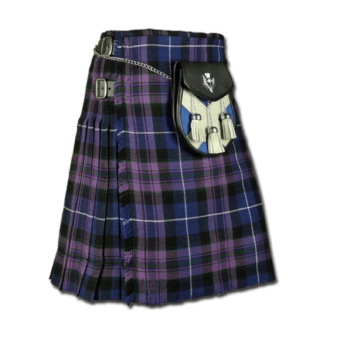 In recent times, there are tartans that are specially designed for specific areas and places such as the Pride of Scotland. These are designed to depict pride in certain areas rather than clan or family. If you love to wear Scotland pride then go with the Pride of Scotland tartan kilt.
Do Clans permit others to wear their tartans?
There are many clans and families who have made their tartans available for world. So if you love these patterns then you can wear these tartans without thinking twice. There are families like Lindsays, Macleods, and Stewards who have shared their tartans with all.
Checkout: Everything you should know about Polyviscose fabric
Outlander Tartan or Fictional Tartan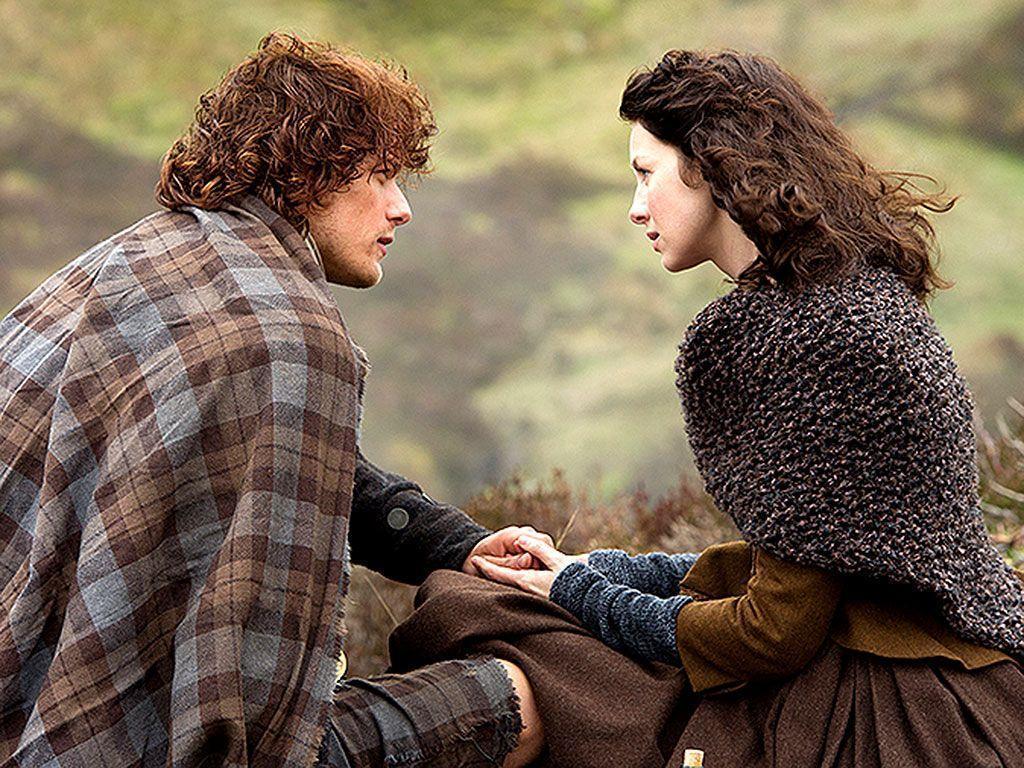 You might have heard about the Outlander tartan which was a fictional tartan. Actually, an outlander tartan kilt was a mixture of two tartans: Mackenzies and Frasers. Despite of not being an original tartan, it was loved by many Outlander's fans.
How should I behave while wearing a tartan?
Since, you will be wearing a tartan that depicts certain tradition, clan, and family; therefore, it is important for you to behave in an acceptable manner. You should respect the tartan you are wearing. Misbehaving with the tartan is disrespectful to the clan and family.
Conclusion
If you like a tartan then you can wear; however, make sure you wear it with pride and decency.
If you are Scottish then find your family tartan in our collection and if you can't find it then you may go with the universal tartan.
Don't forget to share this guide with your friends and other community members.